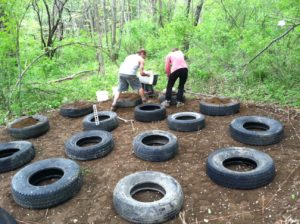 First we put the tires all in place and started filing the tires with dirt.  These tires will be the support for a platform for our Yurt.
Then we used sledge hammers to ram the dirt to fill the tires. Hard work…
10 plus buckets of dirt per tire later we leveled the tires to each other.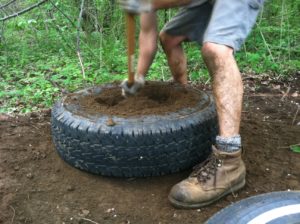 And more sledge hammering….