Eco-Building Day: Yurt Raising, Farm activites & Bonfire @ the Growing Heart Farm
Saturday, May 28th 2011 – 10:30 am – 1:00 am
Join the Green Bus on a trip to visit our friends at the Growing Heart Farm in Pawling, NY. We will be taking part in an all-day retreat and farm-volunteer convergence. We will help raise a yurt, build an irrigation system and have a fun day in good company, farm-fresh food, and bonfire celebration!
You can… look forward to a Farm tour with Growing Heart Farm's Farmer, Verena Wieloch and a wild crafting herb and food walk with Abby Paloma.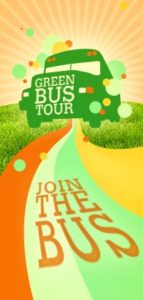 The Green Bus will provide shuttle service to and from Union Square 10:30 am departure Saturday morning
(16th Street & Union Sq West)
Returning that night…
WHAT TO BRING:
— snacks or lunch for the road
— Veggies or a prepared dish to contribute to our communal dinner (we are meeting at the farmer's market so you can grab veggies right before you get on the bus)
— Hat, Sun screen, jacket
— work clothes
— instruments, fire spinning/dancing tools for the bonfire
Please invite your friends :-)
Round-trip transportation exchange: $20 complimentary vegetarian breakfast and chai.