Friends of G<3F.  We would like to take a moment to thank Hilary for the amazing work that she has done the last two years.  Her magic veggies continue to amaze us even into November.  THANK YOU!  She is moving on to a new startup – details forthcoming – so it is with heavy heart and a bit of excitement that we are looking for a farmer for our 2015 season.  We are so proud of the teams we have had over the years and thank you all for your support in building local agriculture and a new generation of farmers.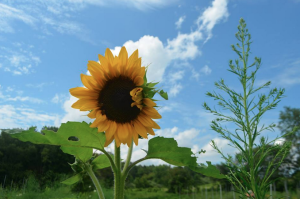 Growing Heart Farm (growingheartfarm.com) is hiring a young farmer or farming team to operate 1.5 acres in cultivation for the 2015 growing season.  Private 2 bedroom apartment provided on our 41 acre farm 1 mile from metro north train station in Wingdale, NY. We are open to a range of experience levels, however, this position is ideal for a farmer looking to graduate from apprenticeship and take the reigns of their own operation.  We have an established Manhattan based CSA and some small local markets. Infrastructure includes drip irrigation, fencing, horse barn, 2 small greenhouses, coolers, delivery van, BCS, mower, and general implements, etc.
We have incubated 5 seasons of young farmers and we just received our soil tests, which mark substantial improvements in soil fertility.  The fields are currently in cover crop having just finished our growing season.  The farm hosts numerous events including farm to yoga (pics) and a variety of other retreats largely attended by visitors from New York City and surrounding areas.  Please visit our Website or Facebook page to get a better sense of our community.  We are very collaborative and open to new ideas as we explore new models of sustainability.
please contact lewis (at) growingheartfarm.com with inquiries.
Thank you