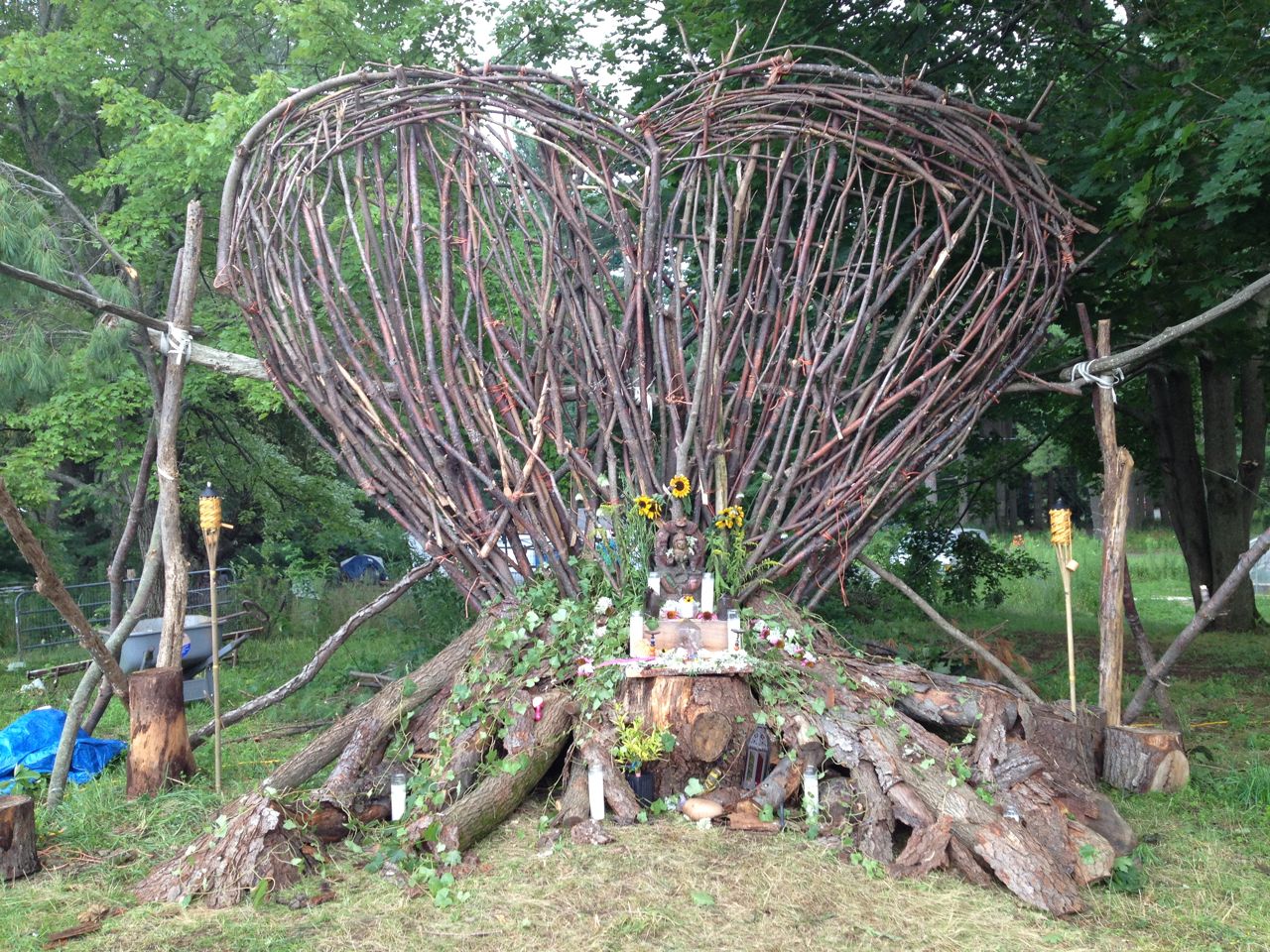 One word: TOMATOES!!!
This week's featured variety is Moskvich, an early producing, flavorful Russian heirloom. I'm not sure how it got its name, but I do know that Moskvich is also the name of a make of Russian car. No longer manufacturing, the company did not intend for their cars to be a fashion statement, but favored sturdiness and reliability. That's what wikipedia told me, at least. So going with that theme, these might not be the most perfectly round little red tomatoes you've ever seen, but just like your mom always told you, it's what's on the inside that counts. Cut these tomatoes open and you'll be impressed
with their beauty. They also taste delicious. We're excited to be giving tomatoes this week, and the variety should expand in the coming
weeks. We have 12 to 14 varieties of tomato planted, and about 3 more of them are beginning to ripen. See below for more info on ripening and storing tomatoes.
In the share::
potatoes
onions
carrots
basil
chard
head lettuce
eggplant (most of you will have purple, or white and purple varieties.
Three of you will have small green eggplant in a bag. It is ripe, and
it is supposed to be green. It's called Kermit)
tomato (tomatoes can take a beating in transit, so we picked on the
very slightly under ripe side so things hold up better. If your
tomatoes are not ripe by the time they get to you, wait a day or two
for their body to turn deep red. Your tomatoes might also not ripen on
the top rim surrounding the stem. This is a variety thing (most of our
tomatoes are heirlooms) and also because we don't grow them in
greenhouses. DO NOT REFRIGERATE YOUR TOMATOES. It will change their
texture, they will be mealy, and that would be sad.
Summer squash
cucumber
thyme
Recipes:
Green bean and Cucumber Lime Salad
3 cups chopped cucumber and green beans
1/2 cup (2 ounces) crumbled feta, queso fresco or ricotta salata
1/2 onion, thinly sliced
1/3 cup well-toasted sunflower seeds, salted or unsalted
2 tablespoons fresh lime juice
2 tablespoons olive oil
1/4 teaspoon coarse or Kosher salt, plus more to taste
1/4 teaspoon chile powder or 1/8 teaspoon each your choice combination
of chile powder, cumin, cayenne or sumac
Freshly ground black pepper, to taste
1 to 2 tablespoons thinly sliced fresh mint leaves
Toss together and eat!\\
Basil Puree
3 cloves garlic
½ cup oil
2 cups basil leaves
½ t salt
Blend until smooth. Great as a pizza sauce with grilled eggplant and
tomatoes on top with cheese.