Wow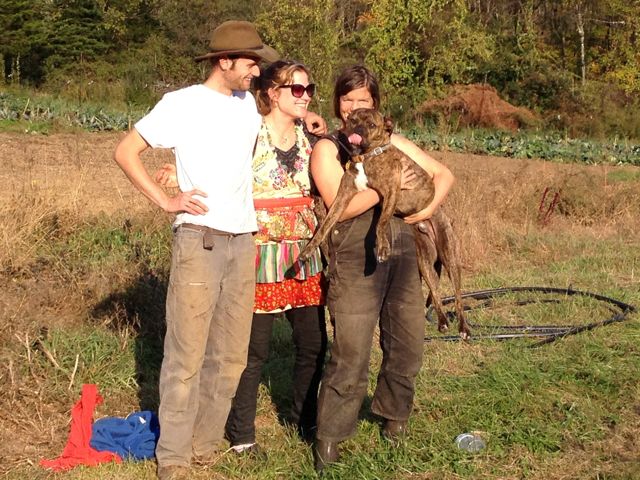 what a season at growing heart farm.  we really took things to the next level and i am quite proud of the crew.  First Ben and Mimi set out to do it all on their own and succeeded pretty majorly.  we had our first CSA delivery in May  and share size was varied and quite large.  They decided that they wanted to take the homesteading self sufficiency ethos as far as they could and i think they found their limits between a 60 share CSA and 2 different weekend markets.  pretty impressive.  the field looked like a laboratory from spring to now and as i write ben is out in the field surgically cleaning with a weed trimmer.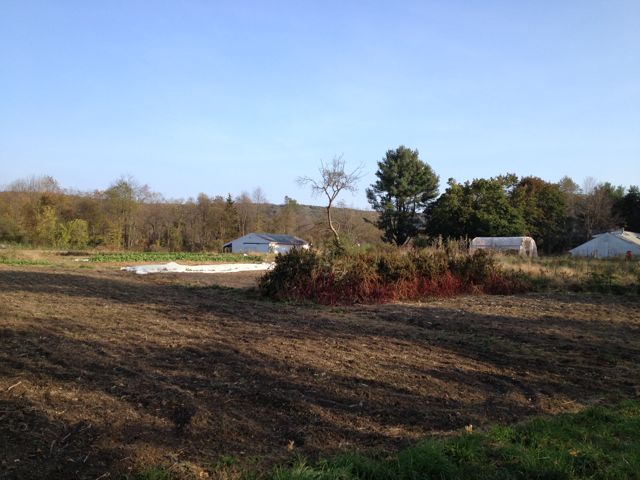 We had a number of new features this year.  A wood heated half hoop propagation house attached to our dwelling.  We cut and processed cords of firewood to both heat that as well as our home.  I was quite impressed with the techniques that they used in our original green house with double row covers that kept established starts from freezing through march and april.  our propane usage this year was minimal.
Strawberries came in this year in a big way and for a few weekends our guests were out in the field gobbling with red fingers.  The orchard is still young and we plan to move it next year so tree fruit may be a few years away.
Our irrigation system finally fell into place and while not perfect we learned a lot and were able to successfully make it through several dry spells.  While the spring ran dry again mid summer we did get several good months of solar pumping and the height on the new water tank stand seemed to do the trick to allow us to gravity feed several zones.
Our delivery van really lightened the load on the whole crew and enabled some creative shuttling of artwork and event supplies on return trips.  Dennis even did a run for us which was huge to be able to spread around what was traditionally a pretty tricky job.  The trenching of 6 new zones for drainage in the lower field seemed to be a success.  Even when it was really wet they stayed pretty dry and the productivity looked great.  Thank you BO!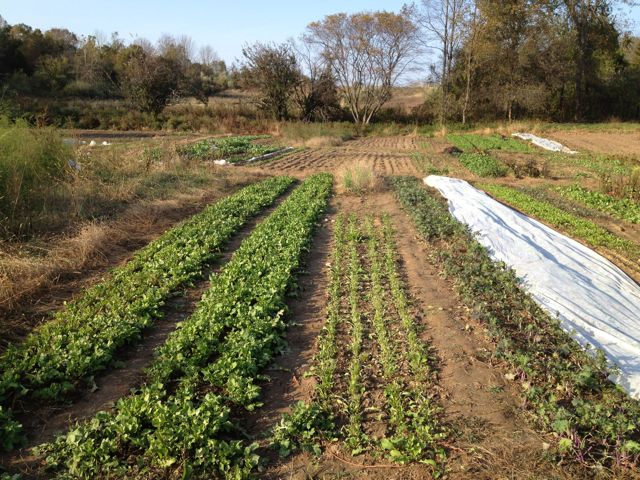 With the help of ollie and really disciplined fencing we did not have any deer attacks and rodent loss was kept to a minimum with a few scares.  Since this was year 3 we did have some disease problems – partly due to our mild mild winter.  However, Ben and Mimi really hustled to stay out ahead of it.
The weather this year was incredibly weird and posed a number of challenges.  The timing on everything seemed off.  When we were in august it started feeling like october and the plants thought so too.  We just had our first frost and today it is 70.  crazy.  This is giving us a chance to really get the field dialed in for next year, get the garlic and cover crops in, and get ready for some rest.
On the Event side of the farm Abby was able to devote her full energies to really getting organized and get our systems dialed in.  She hosted 8 farm to table dinners and numerous other events.  She got some great press and launched her new website to expand the idea of farm to yoga.  Very proud of her and very excited for what is to come.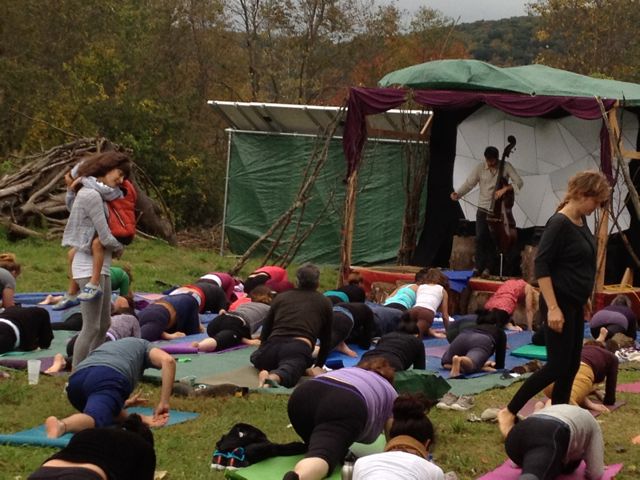 In the Kitchen Anne apparu, http://therearenorecipes.com,  was with us for most of the summer with appearances by joyce monaco, liz blake, kayla jo, and others.  The kitchen has been totally transformed, expanded, loved and reorganized and is resting for next years fun.
We had a new outdoor "temple" built for us by a loving crew of bass fairies and builders. led by Adam Pruitt and Eduardo Darancou.  We hosted some amazing music and dancing and had our largest events yet topping 110 people.  This also gave us a new venue to practice yoga in front of our growing heart altar out in the breeze.  Even when we had a torrential downpour as we were picking up our guests at the train station in late july we made it work.  The new yoga room comfortably fits 30 and people had fun tromping around barefoot in the summer rains looking at the plants drinking in sustenance.  Somehow it all flowed smoothly.
We have also made a number of new friends that are starting to host their events here.  We are grateful for these collaborations and look forward to bringing in more events and groups to make this project sustainable.
One of the biggest pieces of this flow is the volunteers that come to spend time here and give their work and ideas.  We had 10's of amazing people coming throughout the season.  Some stay for the day and help on an event serving, setting up, cleaning up and hosting.  Others come for weeks at a time and bundle sage, make new special places on the land, build furniture, clean the house, plant seeds, play music, write poems, paint pictures, build fire circles, make art, give and receive massages, make chocolate, sit in silence, or any number of things that add to the energy and future of growing hear.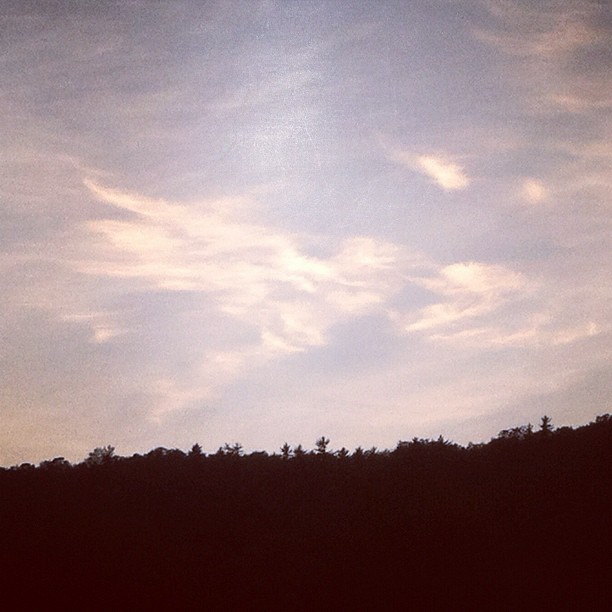 So looking forward what is in store for growing heart farm?  Well for one we hope to have our community more involved in what we are doing.  Everything that happens here is done out of love to fulfill a dream.  We have seen our members and guests grow along side everything that is growing here.  This project is about building a sustainable community and creating value outside our faltering economic system.  We joke that we are actually surviving the Zombie apocalypse here.  We see people giving and receiving without using money and learning new skills to create rather than buy.  Alongside this has come some great friendships, loves, and partnerships – the community piece is really the key to it all.
We are in the process of finding a new farming team since ben and mimi are going to become homesteaders in residence.  yup, university subsidized homesteading.  we thought we had a sweet setup here, but hard to imagine a more amazing dream job than that.  They were super heroes and i think we all learned that we would like to have more help in the form of training and volunteer opportunities in the field to help connect our community more with the earth and natural systems.  We plan to expand the land we have in cultivation and begin the longer process of clearing some more acreage for future seasons.
The kitchen fairies have requested an outdoor kitchen and composting toilets so that is in the works.  We are also working on more outdoor hang out spots, our tree house, and more rooms for weekend guests, volunteers, artists in residence, and farm workers.  likely high on the list will be a hammock hoop house.
So while this CSA season is over, the farm keeps rolling on.  Stay tuned in the coming months for winter logging and building weekends, men's and women's circles, meditation retreats, pheasant breasting and feather working, and of course some rest after a long season.
Thank you G<3F community!