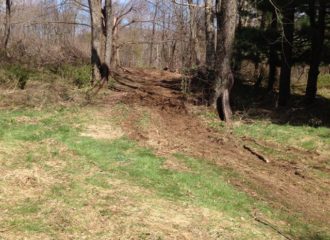 Wood skidding
We took down 15+ trees south of the solar panels.  we plan to use most of this wood for a treehouse, but much of the wood first needs to be cut into boards with our neighbor's mill.  We spent a large part of the day dragging the trunks of these trees out of a gulley...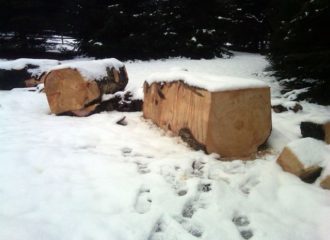 the next life of a tree
The guess is that this pine was about 60 years old.  the 96 year old neighbor remembers planting this tree.  jay, who is 56 has pictures of his first communion with the tree about head high.  It was damaged in the october snow and threatened to fall on a house.  Everyone was sad to see her go....