Yesterday was the spring equinox. It was 20 degrees last night.
Even though it may not feel like spring, we have to make sure our little baby plants don't know that. This is where our inventive heating system comes in.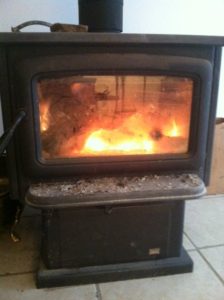 The farmhouse has the luxury of a powerful wood stove and plenty of local firewood for heat.
The veggie starts live just outside the front door, so we share the heat with them by blowing the hot air out into the greenhouse with box fans.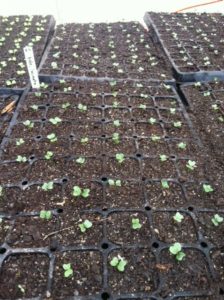 The warm air circulating through the greenhouse keeps everything, including these little kale sprouts, warm and happy.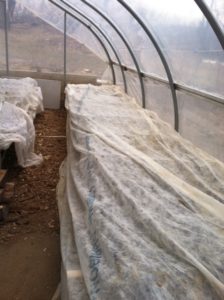 But since it has been so cold at night, we still have to tuck them in before the sun goes down. A layer of Reemay protects against the danger of frost.
Pampered veggies = healthy food. Join our CSA to get in on the fun.