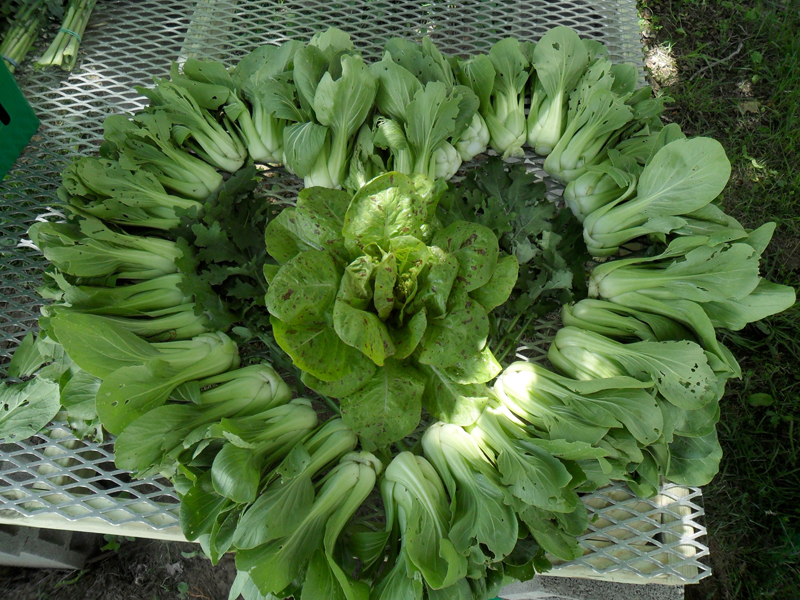 Come join us this summer at Growing Heart Farm for the Farm-to-Table Yoga Dinner series. Spend a relaxing day at the farm and indulge in the best of the harvest season. Stretch out in the sunshine with a yoga class lead by teacher and farmer, Abby Paloma. Following yoga, nourish your body with an "ultra-ganic" meal grown in our field and prepared by holistic Chef Lya Mojica.  Sunshine, fresh air, heart melting yoga, delicious meal, amazing people, supporting your local farmers… does it get any better??
When: 2-10pm Saturday June 18th
Where: Growing Heart Farm Pawling, NY
Exchange: $45
Travel Info:
If coming from NYC we suggest you take the metro north train to Harlem Valley Wingdale station (which is minutes away from the farm).  You can enjoy a nice walk to the farm or we will be picking people up at the station. We suggest you take the 11:48am train on June 18th, leaving grand central station and arriving here at 1:40pm.
About Lya and Abby:
Lya Mojica

Lya has been working as a personal chef and wholesome food consultant in New York City since 2006. She is the creator of Lyafoods, a boutique catering service that focuses on responsible eating, providing healthful, seasonal, and organic food in Manhattan and Brooklyn. Lya, who is also a yoga teacher, sees her food as an extension of her yoga practice and has worked with clients combining regular yoga sessions and diet to promote balance and healing. She has participated in yoga retreats in Mexico and Colombia, both cooking and teaching. Lya has also contributed editorials on food and wellness to Hispanic publications, such as Hispanic New York Post and Icono Editorial in Colombia.
Abby Paloma
Abby Paloma is a passionate yoga teacher, healer and farmer. Abby, NYU graduate, has a self-designed degree in neuroscience, depth psychology and holistic therapies. Abby is a certified OM Yoga and Restorative Yoga teacher.  Abby also holds Reiki certification and practices a variety of complimentary healing modalities. Her practice integrates: Reiki, Ayurveda, Shamanism and Energetic breathe and body work. Abby holds sacred space in her yoga classes for her students to explore their mental, emotional, and physical bodies through moving joyfully and exploring active relaxation. Splitting her time between NYC and Pawling, NY, Abby is growing a thriving community around Growing Heart Farm through facilitating events and retreats. You can find Abby teaching yoga classes and workshops in NYC or with her hands in the dirt on the farm.