About the Farm
Growing Heart Farm is dedicated to sustainable living and education in the New York City Region.  We deliver our CSA shares to NYC once a week from spring to fall.  The farm hosts frequent events and retreats and is conveniently located on the edge of the country within walking distance of the Harlem Valley Wingdale Metro North train station 75 miles north of the city.
We practice small scale sustainable agriculture using hand tools, solar power, spring water, and a wood heated greenhouse.  Learn about our hybrid flavor of farm life on our blog.  Join us and grow with us as we all re-learn to live in balance.
Stay tuned
 The Crew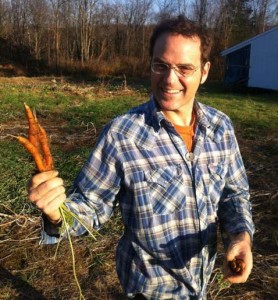 Lewis Kofsky is the founder of Growing Heart Farm where he focuses his energies on infrastructure, growing, and events.  He also works in NYC producing video games,TV, films, and products.  He currently works for Elmo at Sesame Workshop.  He is Stanford trained in design engineering and appropriate technology; holds permaculture design certification from NYC's Center for Bioregional Living; trained at SUNY Ulster in edible forest gardens; is NABCEP certified; and was a Bioconstruindo (Bioconstruction) 2009 program participant.  His rooftop garden was featured in the Washington Post and Voice of America, and he is on the board of directors of the environmental non profit Ciclo Sustainable.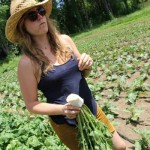 Abby Paloma joined Growing Heart Farm in the midst of their first season. She loves growing real food and feeding her community with veggies and herbs grown from the heart. Abby Paloma is graduate from NYU with a self-designed BA in neuroscience and transformational psychology. She also is a certified OM yoga teacher, holds Reiki certification and practices a variety of complimentary healing modalities. A passionate teacher and healer, Abby, splits time between NYC and Pawling, NY where she is growing the thriving community around Growing Heart Farm through facilitating events, workshops and retreats. You can find Abby teaching yoga classes and workshops bi-coastally or nurturing the medicinal herb garden, concocting magical salves or making kale chips on the farm.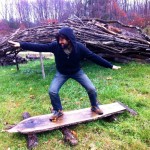 Eduardo Darancou manages the day to day operations of the property as well as the B and B program.  Eduardo is the primary landscape artist on the farm.  He cooks an amazing dahl and carries the lineage of his families prized Mole.  He  comes to G<3F from the Chapel of Sacred Mirrors where he managed their 40 acre property in the Hudson Valley.  Before that Eduardo has a strong history of service in Ashrams and community living.  In addition to being a fitness professional Eduardo is also seen on the dance floors from coast to coast holding down the whamp.  He moonlights as a guardian of the Fairies and specializes in cultivating sacred space.